Meet the Steering Committee
This team of committed alumni is working together with senior staff to lead Having Light, the first Campaign for Wittenberg University in nearly two decades, toward success.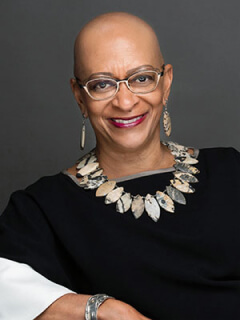 Retired president and CEO of United Way of Central Ohio, where she served for 13 years, Jackson was the first woman and the first African American to lead the agency in its 80-year history. She was also the first woman elected Columbus City Attorney. In addition, Jackson was the first African-American woman to serve as a judge in Franklin County. She earned her law degree from George Washington University School of Law, and she has been a member of the Wittenberg Board of Directors since 2016. Her son, Harrison Sewell, followed in her footsteps, graduating from Wittenberg in 2012.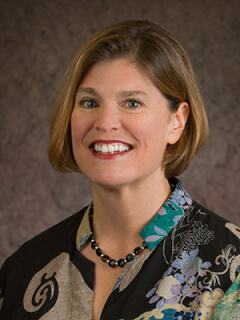 Sarah Hagen McWilliams '88
Hagen McWilliams is a community leader and philanthropist who majored in art history at Wittenberg, earned her master's degree in clinical social work from Case Western Reserve University, and worked for several years with survivors of domestic violence and sexual assault. Hagen McWilliams and her husband, Bruce, also worked for many years as the owners and proprietors of The Inn at Gristmill Square, a boutique inn and restaurant in Warm Springs, Virginia. In addition, Hagen McWilliams has volunteered as a fundraiser and grant writer, and served her alma mater on the Board of Directors. She has also been a member of the boards of The Erie Community Foundation in Erie, Pa., Bath Community Hospital, and the Garth Newel Music Center in Hot Springs, Virginia. Hagen McWilliams comes from a long line of Wittenberg graduates including her mother, the late Susan Hirt Hagen, class of 1957, and her grandfather, H.O. Hirt, who was a member of Wittenberg's Class of 1911 and for whom an endowed chair in history at Wittenberg is named. H.O. Hirt went on to found Erie Insurance Exchange (now Erie Insurance Group) in his hometown of Erie, Pennsylvania.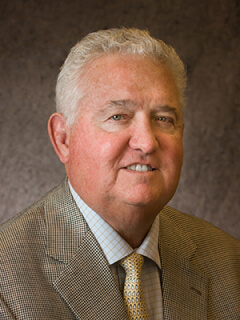 Appointed to the Wittenberg Board of Directors in 2007, Bates is CEO and chairman of the board of Stanley Steemer International. Recipient of the Alumni Association's most prestigious recognition, the Class of 1914 Award, given to individuals who have served Wittenberg above and beyond what might be expected of any contributor to the college's welfare, Bates is currently co-chair of the Enrollment & Marketing Committee of the Wittenberg Board of Directors. He and his wife, Ann Sammel Bates '70, have a son and a daughter, and were the lead donors for the comprehensive restoration and expansion of the University's Health, Wellness & Athletics (HWA) Complex, and its centerpiece, The Steemer indoor practice facility. The complex was dedicated during Homecoming & Reunion Weekend 2019.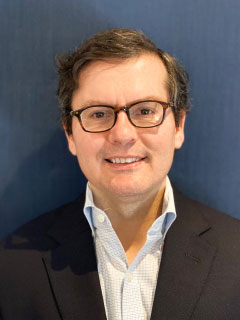 Atkins is vice president and municipal short-term trader with U.S. Bank. He previously worked as an associate/analyst with DEPFA First Albany and as a fundraiser for the RNC. At Wittenberg, he was an American Studies major and a member of the men's lacrosse team.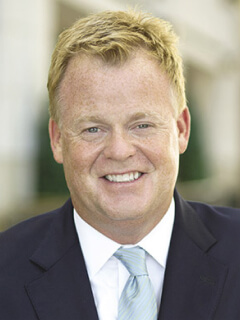 Appointed to the Wittenberg Board of Directors in 2015, Edwards officially became chair of the Wittenberg Board of Directors in July 2020. He is a partner with Ulmer & Berne LLP in Cleveland, Ohio, and serves as the chair of the law firm's Employment and Labor group. Edwards has been recognized numerous times by Best Lawyers in America and Ohio Super Lawyers. A history major and a member of the football team during his time at Wittenberg, he earned his J.D. at Case Western Reserve University in 1993. Edwards' family has a lasting legacy at Wittenberg, starting with his grandfather, also William "Bill" Edwards, who served as Wittenberg's legendary head football coach and athletics director from 1955 until his retirement in 1973. Bill Edwards Drive, the road running directly in front of the Wittenberg Stadium and new Health, Wellness & Athletics Complex, is named for Edwards' grandfather.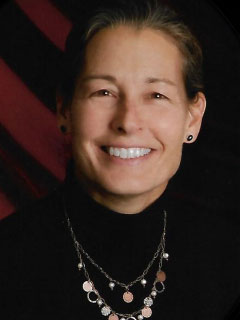 Laurie Heckler Griffin '79
A certified public accountant, Griffin has worked for Coopers & Lybrand, Physics International, and Epiphany Lutheran Church. She has volunteered with the Cub Scouts, EarthQuest, local schools, and Centerville, Ohio youth programs. A 2017 recipient of the Wittenberg Alumni Citation Award, she served on Wittenberg's Alumni Board from 2007-2016. She is married to David Griffin, class of 1979.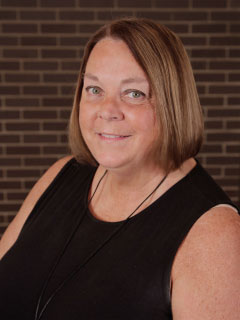 Hupp serves as CEO and president of the Springfield, Ohio-based Sweet Manufacturing Company. Active in the Springfield community, including serving on several area boards, she has been recognized repeatedly for her work and commitment to her hometown. In 2013, she was inducted into the Junior Achievement Business Hall of Fame. An emerita member of the Wittenberg Board of Directors, she previously served as chair of the Advancement Committee of the Board and as a member of the Finance & Investment Committee of the Board. Her company is celebrating its 65th year of operations, and her daughter, Hannah, graduated from Wittenberg in 2018.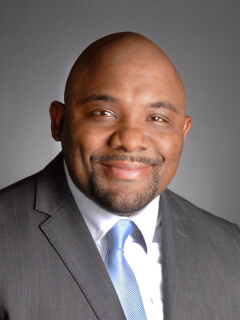 May, who holds an MBA from Otterbein College, is president and founder of Daymark Interactive, a data-driven digital marketing agency. He previously worked as a senior account manager with ClearSaleing, a senior search engine marketing strategist with BRC Marketing, and held several titles with AT&T. He serves as co-chair of membership for the Atlanta Chapter of Entrepreneurs' Organization and has served as an Alumni Board member and Career Day volunteer for Wittenberg.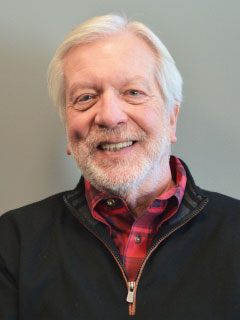 Appointed to the Wittenberg Board of Directors in 2017, Merzweiler is the chairman and CEO of Landmark Plastic Corporation, an Akron-based firm he founded in 1984. The company focuses primarily in horticultural plant packaging and actively participates in sustainability efforts, including collection and usage of recycled plastics. He is a member of the Ohio Foundation for Independent Colleges (OFIC) and has been a member of the Akron Roundtable, the Akron Community Foundation, the Akron General Medical Center Board of Trustees and the Info Line Inc. Board of Trustees. He and wife Vicki live in Akron. His daughter, Lauren, is a member of the class of 2004.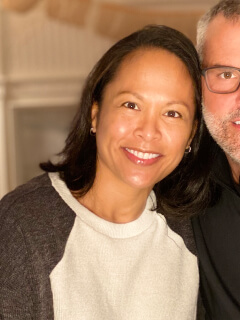 A current member of the University's COVID Response Team, Moore earned her Doctor of Medicine from Ross University, completed her pediatric residency at MetroHealth in Cleveland, Ohio, and practices in Canton, Ohio. She volunteers with a variety of community organizations and currently serves on Wittenberg's Alumni Board. She is married to Steve Moore, also class of 1995.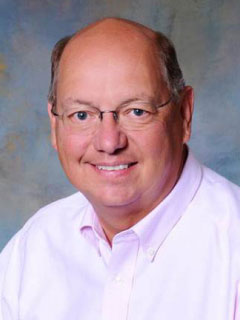 Appointed to the Wittenberg Board of Directors in 2018, Neely serves as president of Springfield-based Armoloy of Ohio Inc., where he works directly with renowned companies such as Kraft Foods and Kellogg's. A community leader, Neely has served numerous organizations in the Springfield area, including the Springfield Foundation, the Clark State Foundation, and the Community Healthcare Foundation. He is also a past president of the Springfield Rotary Club, and it was through Springfield Rotary that Neely became involved in aiding orphaned children from the South African Kingdom of Lesotho after learning about the effort through Wittenberg. He is married to Mary Alice Schryver Neely, class of 1975.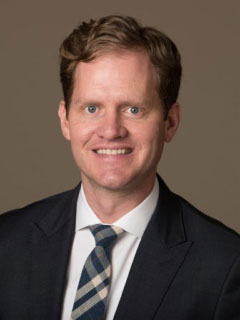 E. Christopher "Chris" Olson '03
Olson is senior director, patient and health impact implementation lead, North America, at Pfizer Inc. Throughout the last 17 years, he has held numerous positions at the company in marketing, brand management, strategy, and business operations. A psychology major at Wittenberg, he is an active volunteer with the University, having served as a member of the Alumni Board, a chapter leader and class agent, and a participant in the Alumni Referral Award Program.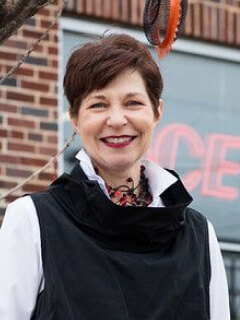 Co-Founder and CEO of 13 Ace Hardware stores located in Washington, D.C.; Baltimore, Maryland; and Alexandria, Virginia, Schaefer is a passionate entrepreneur who grew her company, Logan Hardware, from one to 13 stores over a 12-year period. Along with her husband, she leads a multi-million-dollar small business that employs 250 people. She has received numerous awards for her accomplishments, including: recipient of the Women Who Mean Business Award from the Washington Business Journal, being recognized as an industry Top Gun by the National Retail Hardware Association, honored by Profiles in Diversity Journal as one of its Women Worth Watching, and recognized by Hardware and Building Supply Dealer as one of 14 "People of the Year." She also serves on the Corporate Board of CCA Global and the nonprofit boards of House of Ruth and the Institute for Local Self-Reliance.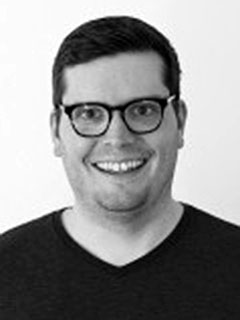 Biographical Information Coming Soon!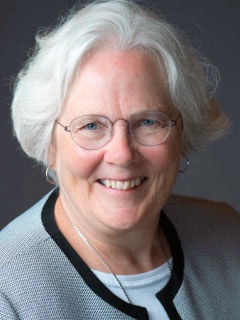 Ingrid Sponberg Stafford '75
Stafford recently retired from Northwestern University after 42 years in various financial leadership roles including senior advisor to the senior vice president for business and finance and vice president for financial operations and treasurer. She is a director of Wintrust Financial Corporation, Wintrust Bank, and Evanston Alternative Opportunities Fund. She holds an M.A. in applied economics from the University of Michigan and an MBA from Northwestern University. An emerita member of the Board of Directors, Stafford has served her alma mater as an Alumni Board member, Tiger Career Network mentor, and Admission and Advancement volunteer. Her husband, William, is a member of the class of 1973.