Letter from the Campaign Co-Chairs
Welcome to Having Light: The Campaign for Wittenberg University
"Having light we pass it on to others." Our motto is Wittenberg's truth. We possess an abundance of gifts, and we share them, again and again, in many different ways.
Wittenberg students plant community gardens in Springfield and pack meals to address childhood malnutrition in Lesotho. Education majors student-teach in Clark County public schools. Environmental science and biology students test lead levels in the soil of formerly redlined neighborhoods in Springfield. Students make actionable data accessible to business and political leaders in Springfield who use it to make informed decisions. They live our motto.
Faculty and staff, coaches and clergy, pass on their light in classrooms and labs, on the field and in the pews of Weaver Chapel. Just as they opened our minds to bigger worlds than we would have otherwise imagined for ourselves, they push current students to think harder and work smarter than they ever thought they could. When our professors passed their light on to us, we felt it. Well into adulthood, we see their impact in the best elements of our personal stories. All those folks who give students that Wittenberg push, they live our motto, too.
Exemplary alumni passed on their light when the University kicked off the $70 million Defining Moments Campaign in 1998. The leadership of national campaign chair Robert E. Ness '63, along with leaders of alumni groups in Springfield, Dayton, Columbus, Cleveland, Toledo, Indianapolis, Pittsburgh and Washington, D.C., put that campaign over the top. Wittenberg surpassed its goal by $5.5 million, growing the endowment, supporting faculty, and building Hollenbeck Hall, the Georgiana Albright Tennis Complex, and the Barbara Deer Kuss Science Center. Having light, these alumni passed it on to us.
"Having light" means different things to different people. Light can mean passion, talent, knowledge, wisdom, a divine spark, or the light of grace. Our light is our legacy. For the many alumni who equate Wittenberg with community and family, Wittenberg's light has a warm ember glow. It feels like home.
As philanthropists, we hear "having light…" as a variation on "pay it forward." As grateful alumni, that sentiment motivates us to give to the alma mater that has given us so much. On Founder's Day, March 11, 2021, we proudly announced the launch of Having Light: The Campaign for Wittenberg University. It is the first campaign in more than two decades and the most ambitious in the college's more than 175-year history, with a $100 million goal. The name is Having Light because the Campaign aims to stay true to the mission and values of the college we love. It is a campaign for Wittenberg itself.
At the launch of a new campaign, especially one named Having Light, it's appropriate to take a moment to pause, to reflect on all we have. Think of the people. Think of the place. Think of the present-day energy on campus. Think of the richness of your life — your sense of vocation, your feeling of belonging, your adaptability, and your love of learning.
As co-chairs, part of our job is to urge you not to stop there. We chose this two-word phrase because all alumni know how it ends: we pass it on to others. Pick up the torch. Carry it with us. Pass on your light. Live our motto by considering the gifts you have to share today. Join us.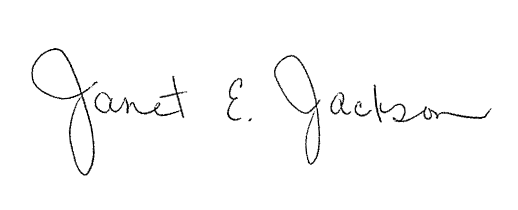 Sarah Hagen McWilliams '88