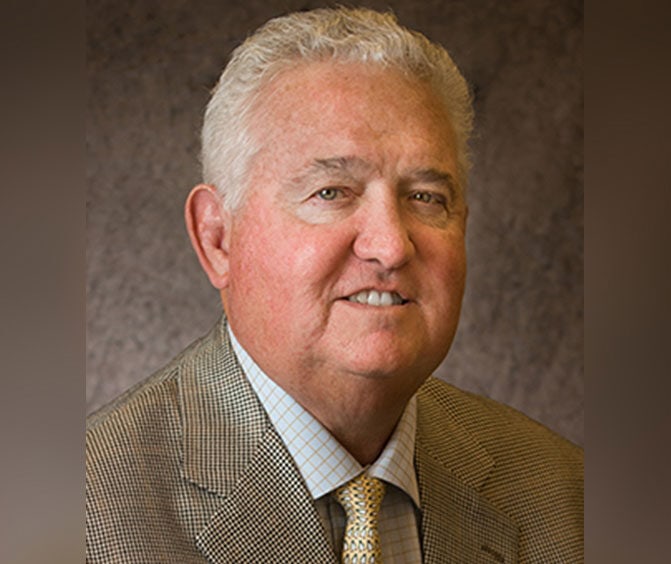 "My time at Wittenberg encouraged me to think big."
Campaign Co-Chair; CEO, Stanley Steemer
"I went to Wittenberg to play football for Bill Edwards because they had a winning tradition. I hate losing. When I got there, I realized there was a lot more to Wittenberg than just football. Studying became a priority, which I had never experienced before. The professors were easily accessible to me. For example, Imogene Bolls spent a considerable amount of time working on my writing skills and composition. She used to say, 'If you can't organize your thoughts, you can't write effectively.' She had me outline everything before I wrote it. Writing skills are one of the more valuable lessons I got out of Wittenberg.
During the summers, I worked as a member of the Hod Carriers and Common Laborers' Union on a bridge crew. Later I started my own driveway sealing business. I would put on a coat and tie and go out in the evenings knocking on doors to get jobs. I was a good salesperson, making $100-$150 a day in cash.
My liberal arts studies at Wittenberg certainly helped me to be a more well-rounded person. After graduation from Wittenberg, I became a carpet cleaner with my dad. He was a carpet cleaner who worked out of our house in Ohio. We had two trucks – his and mine. I used to joke that I was the best educated carpet cleaner in Ohio. Most of my friends thought I was crazy. I told my Dad my goal was 'to be big or be broke.'
For alumni, the glory days of Wittenberg are the four years spent on campus. A lot of people, myself included, remember it as it was 50 years ago. Having been back many times, I would say the relationships students currently have with the professors are about the same, but the athletic facilities are much better. It was my idea to create the new HWA (indoor athletic facility), which is why I contributed over $10 million to it. This facility makes us truly unique in all of Division III athletics.
Wittenberg is a great, fun, and friendly environment for learning. I have many lifelong friends from my years at Wittenberg, including Ann, my wife of 50 years.
At Wittenberg, because of its size, it is easy to be a participant. At the majority of big state schools, you are merely a spectator. To be a spectator is to only exist. To be a participant is to be alive. In the end, participants are better prepared for life than spectators. This is what Wittenberg is all about."
Wes Bates '70 and his wife, Ann Sammel Bates '70, cut the ribbon on The Steemer, Wittenberg's indoor fieldhouse and a key feature of the Health, Wellness & Athletics (HWA) Complex, at Homecoming 2019.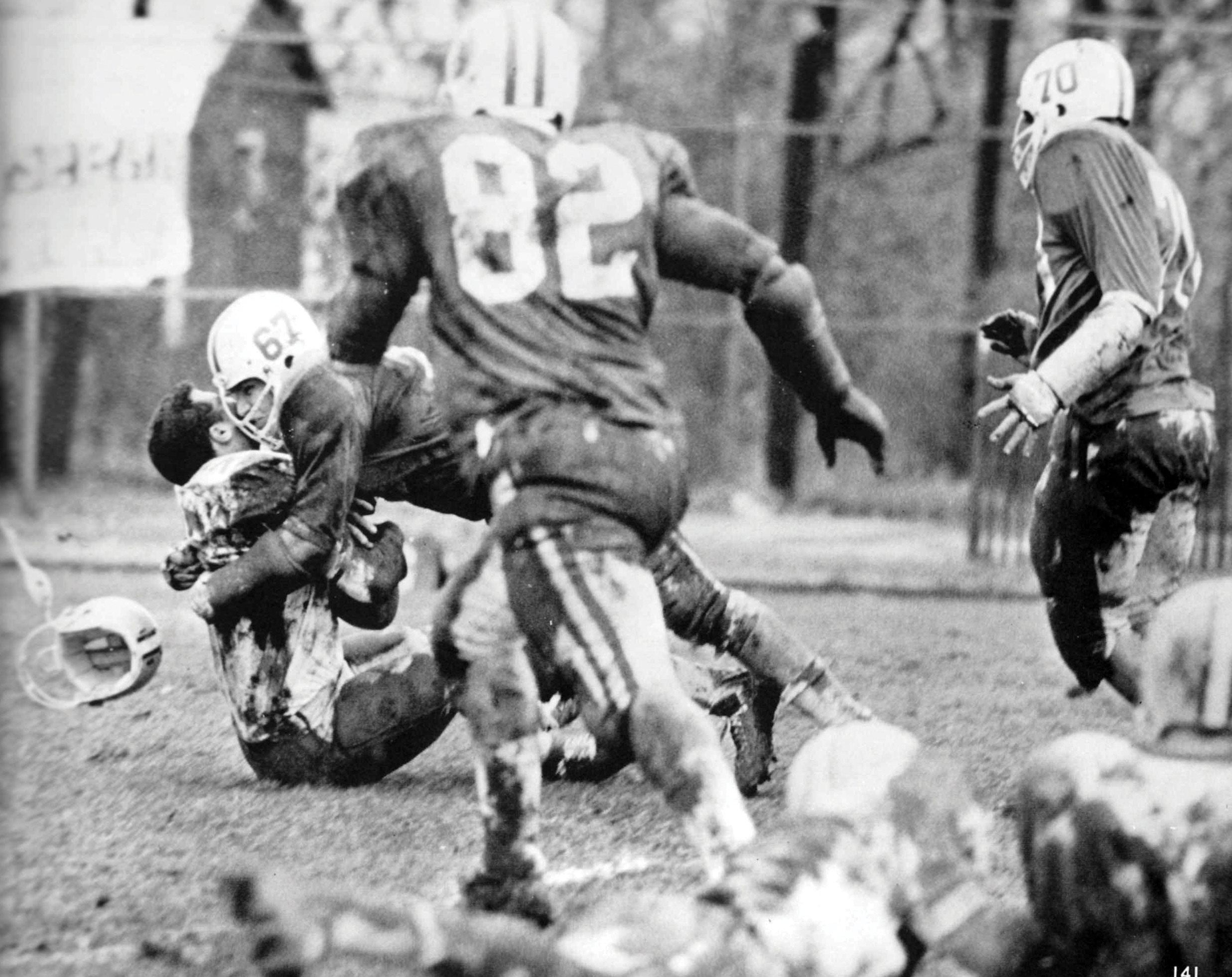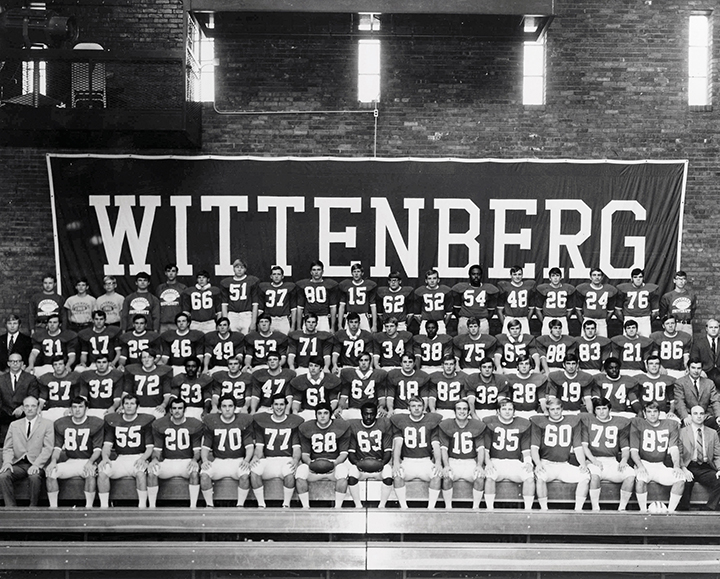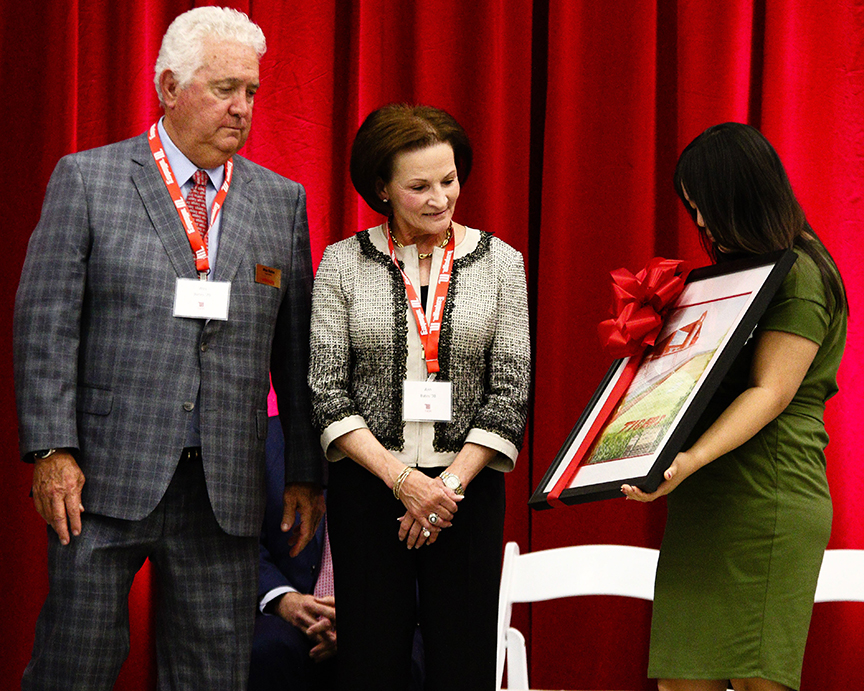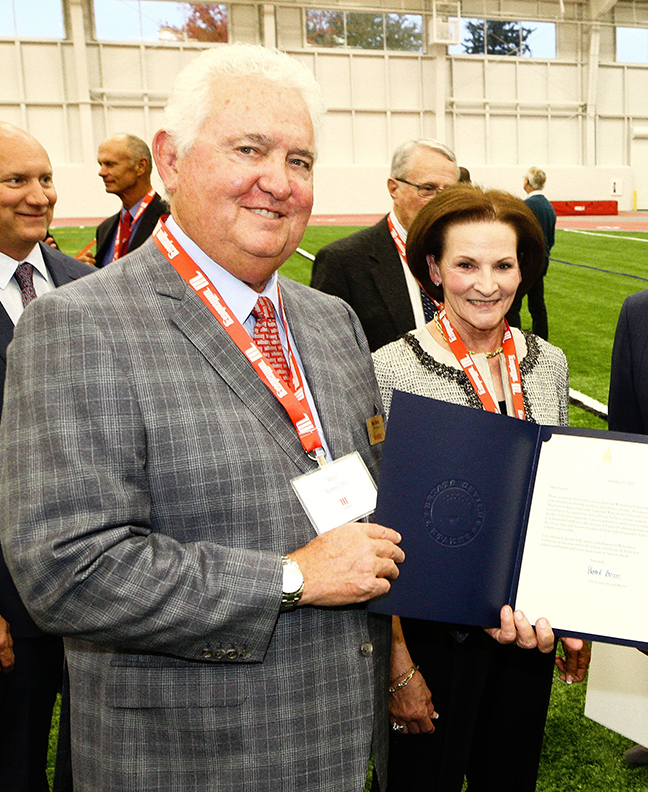 Wittenberg thrives as we strengthen our alumni efforts to connect, engage, and celebrate our Wittenberg community. Here are five ways you can get involved with the Campaign today:
With your support, Having Light: The Campaign for Wittenberg University will carry us toward our third century, secure in all we possess and assured of our ability to pass it on to future generations. Thank you for engaging and participating!